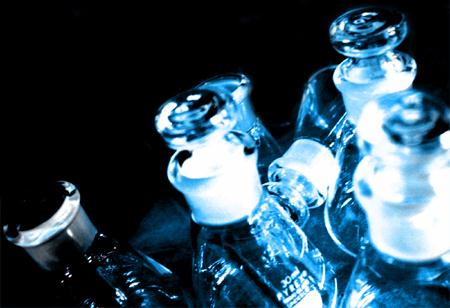 Notification of Relocation
Head office of Nakashima Patent Attorneys has been moved to the address below.
5th Floor, Alba Ginza Dori Building, 4-22, Chuo-gai, Chuo-ku, Kumamoto-shi, Kumamoto 860-0802 JAPAN
Phone number and FAX number have also been changed to the numbers below.
TEL:+81-50-6875-5998 FAX:+81-50-5865-0669

Profile
Nakashima Patent Attorneys is specialized in the technical fields of chemistry, materials, food, cosmetics, biochemistry, pharmaceuticals and agriculture. We deal with Domestic and International Patent, Utility Models, Design, Trademark, Service Mark, Variety registration and Geographical Indication Registration, Search, Consultation and Opinions on points of Law Litigation, licensing and other dispute solution regarding intellectual Properties.
Personal History of Attorney
Kazuaki NASKASHIMA is a Japan registered patent attorney (Reg. No. 13926, April 2005). After working at 15 years at a research institute of Fukuoka prefectural government as a researcher of chemistry, he entered the intellectual property business. In his career as a researcher, he participated national research projects of supramolecular- and nanochemistry directed by Dr. Seiji Shinkai for 6 years. He was also involved in the technical- and patent management and the technology transfer of the public research institute.
1964: Born in Kitakyushu, Fukuoka
1987: B. Sc. of chemistry, Kyushu University
1989: M. Sc. of chemistry, Kyushu University
1989 to 2005: Fukuoka Industrial Technology Center (a research institute of local government)
(1991 to 1994: Chemirecognics Project, ERATO, JST)
(1997 to 2000: Chemotransfiguration Project, ICORP, JST)
2005 to 2006: Yamaguchi TLO Co. Ltd. (a technology licensing organization of the university)
2006 to 2007: Associate of a patent firm in Kitakyushu
2007 to 2013: Nakashima Patent Attorney
2013 to 2014: Associate of Ashida & Kimura Japanese Patent Attorney
2015 to present: Nakashima Patent Attorneys
Address
Nakashima Patent Attorneys
5th Floor, Alba Ginza Dori Building, 4-22, Chuo-gai,
Chuo-ku, Kumamoto-shi, Kumamoto 860-0802 JAPAN
TEL:+81-50-6875-5998 FAX:+81-50-5865-0669
E-mail: click here